Next.js Freelancer Suomi:
Jere Huttunen
Erikoistun Next.js:n mahdollisuuteen generoida staattisia sivuja. Koodaan nopeita, hakukoneoptimoituja ja skaalattavia staattisia sivuja Next.js:llä.
Teen Next.js koodausta oman yritykseni Vaihe Median kautta. Koodaan yrityksille ympäri maailmaa.
Hire me today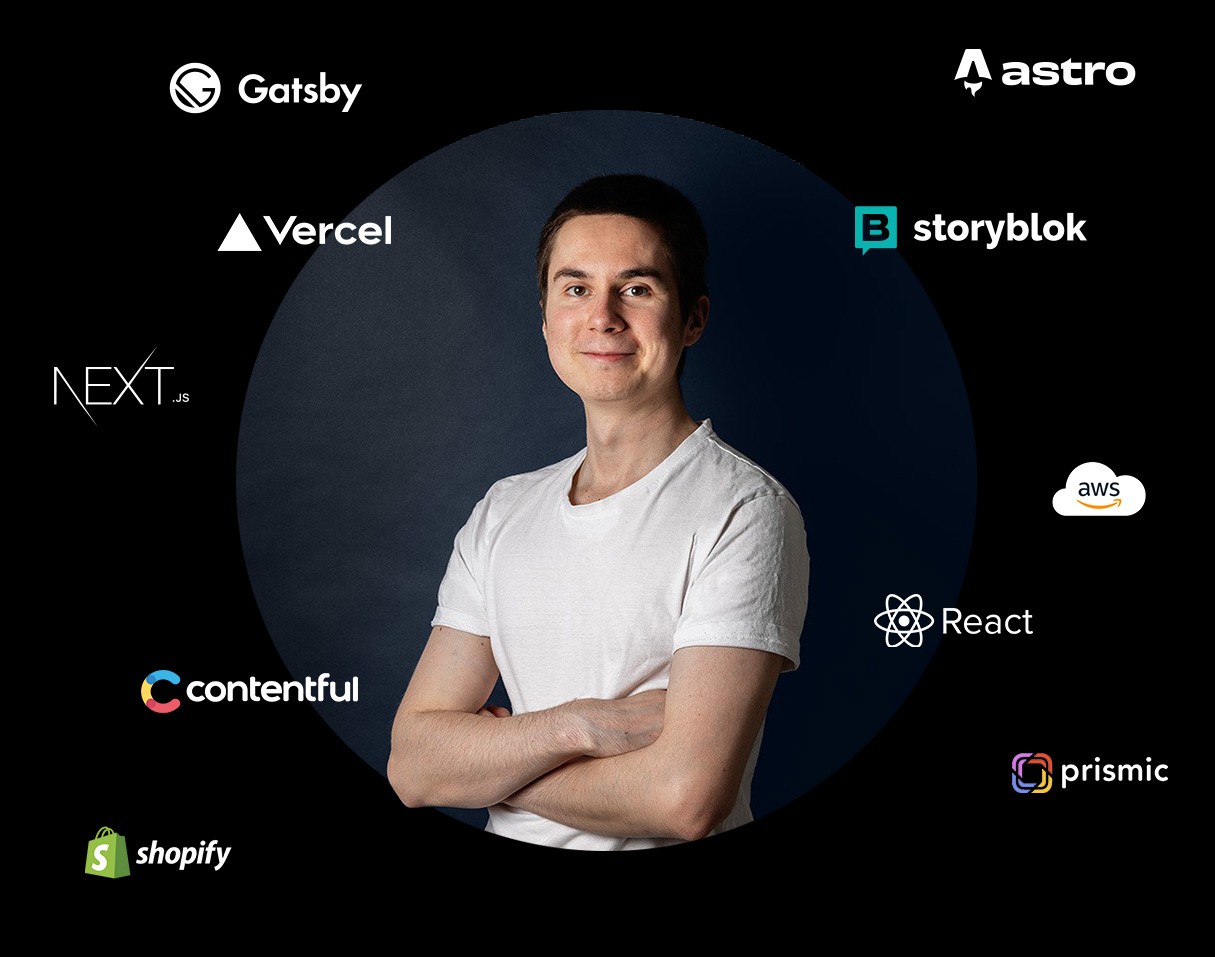 Mihin keskityn Next.js -sivustoissa
Sivunopeus
Käytän Next.js:n staattista sivugenerointia, joten sivustoni ovat erittäin nopeita. Voin helposti tehdä nettisivusi lataamaan ensimmäisen näytön alle sekunnissa, ja saamaan 95-100 sivunopeuden pistettä Lighthousessa.
Skaalattavuus
En tee "hardkoodattua" sisältöä, vaan tiimisi pystyy muokkaaman kaiken sivustosta CMS-palvelun kautta. Koodini on myös skaalattavaa, olen työskennellyt nettisivujen kanssa, joilla on yli 3000 sivua.
Tekninen SEO
Toimin teknisen hakukoneoptimoinnin konsulttina, joten ei ihme, että ymmärrän erittäin paljon SEO:n maailmasta. Oma kokemukseni yhdistettynä Astron nopeuteen luo erittäin hyvin hakutuloksissa näkyvän sivuston.
Valittuja Next.js -projektejani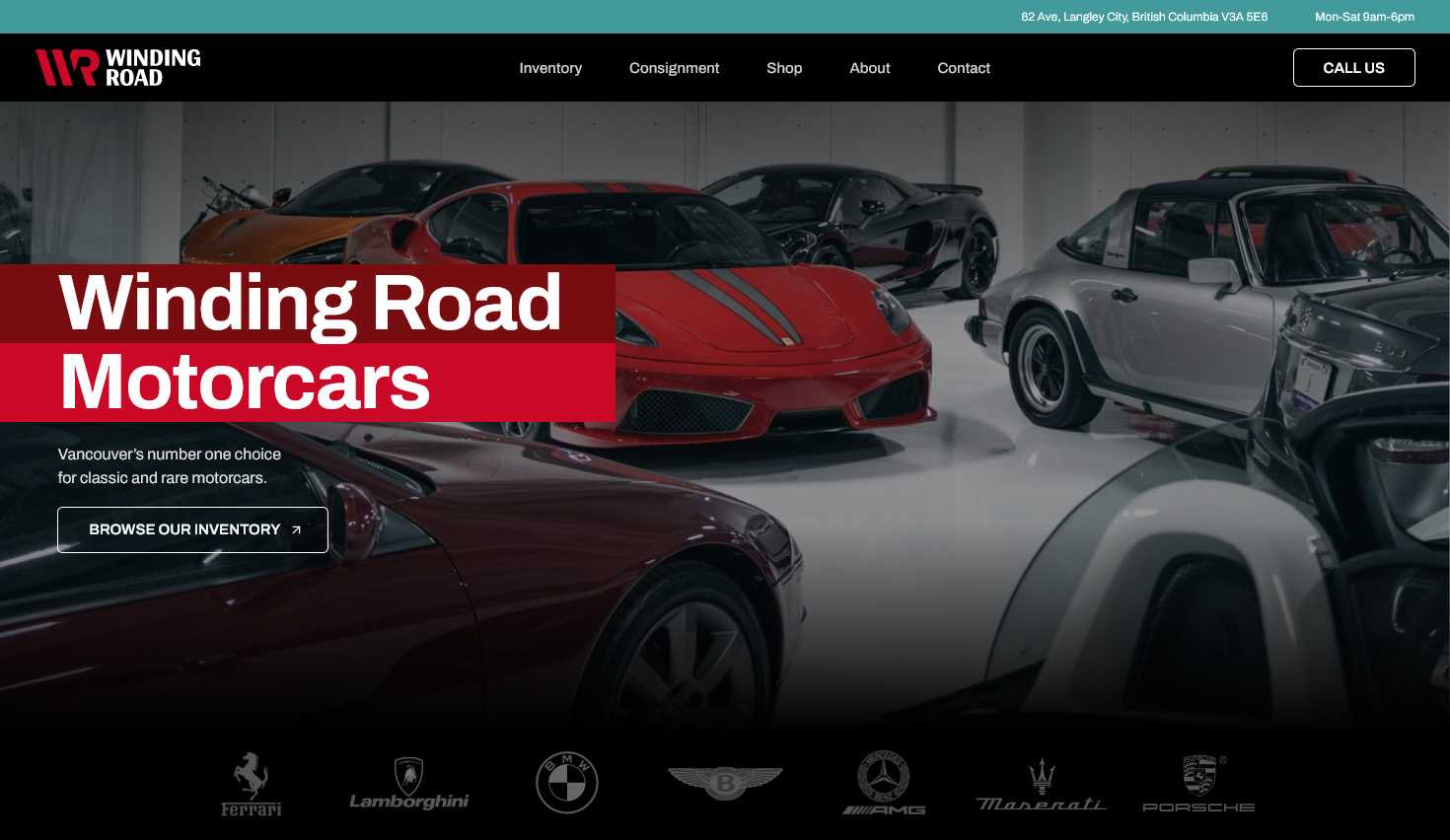 Winding Road Motorcars
Winding Road myy klassisia ja harvinaisia autoja Vancouverissa, Canadassa.
Loin Winding Roadin nettisivut käyttämällä Next.js, Storyblok ja Shopify. Sivusto käyttää staattista generointia kaikkialla, eli myös verkkokaupassa. Sivuston staattinen luonne tekee sivusta erittäin nopean ja SEO-ystävällisen.
Lue case study (englanniksi): Tulossa pian!
Käy Winding Roadin sivuilla: Tulossa pian!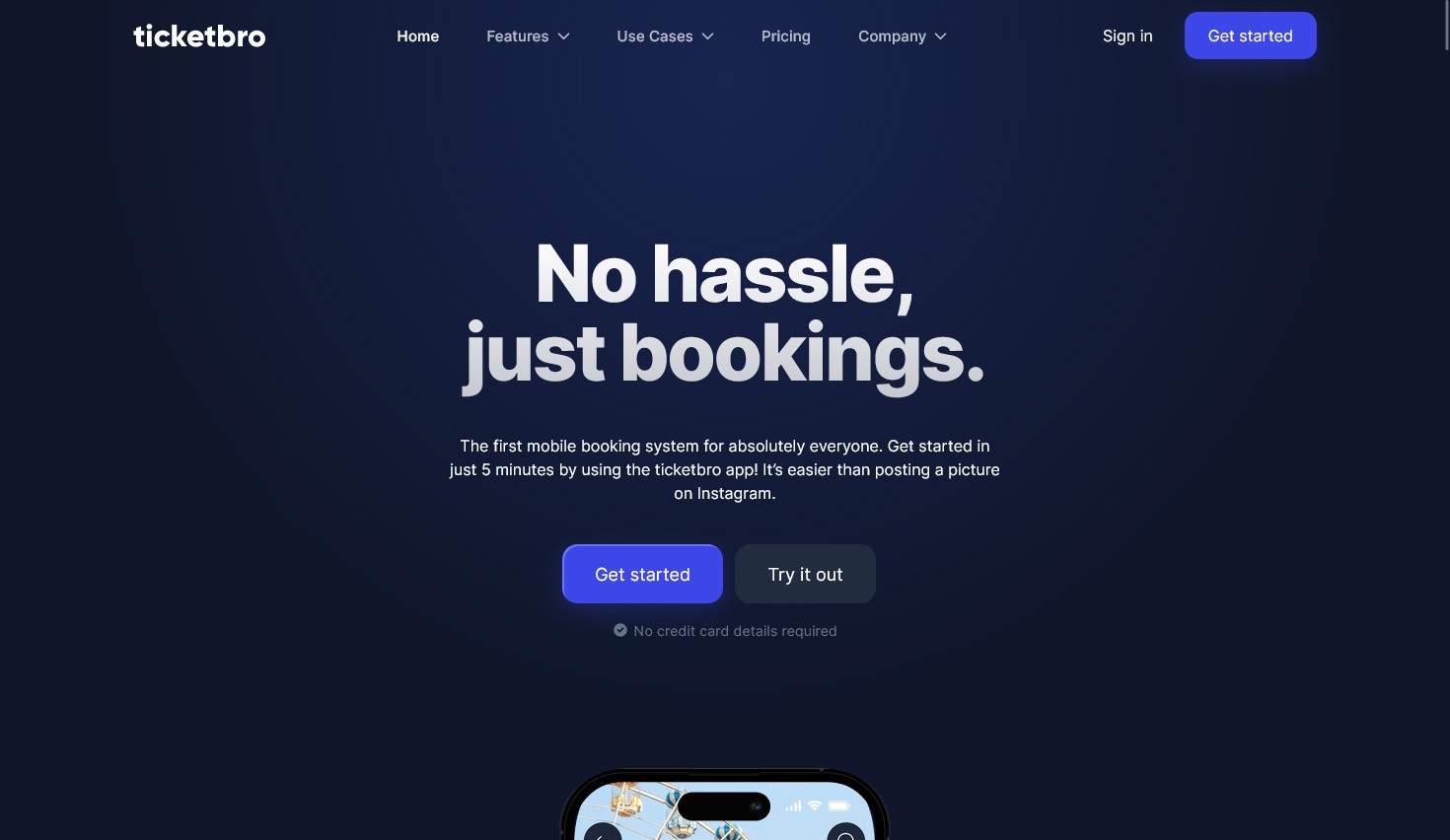 ticketbro
Mobiililippusovellus ticketbro otti minuun yhteyttä ja pyysi hauskan mutta professionaalisen designin koodausta. Designin, joka on täynnä interaktiivisuutta ja animaatioita.
Rakensin heidän nettisivun käyttämällä Next.js ja Storyblok CMS. Sivu käyttää komponenttiratkaisua, jolla jokainen sivun osa on täysin muokattavissa CMS:n sisällä.
Lue case study (englanniksi): Building ticketbro's marketing site with a focus on animations and interactivity
Käy ticketbron sivuilla: ticketbro.com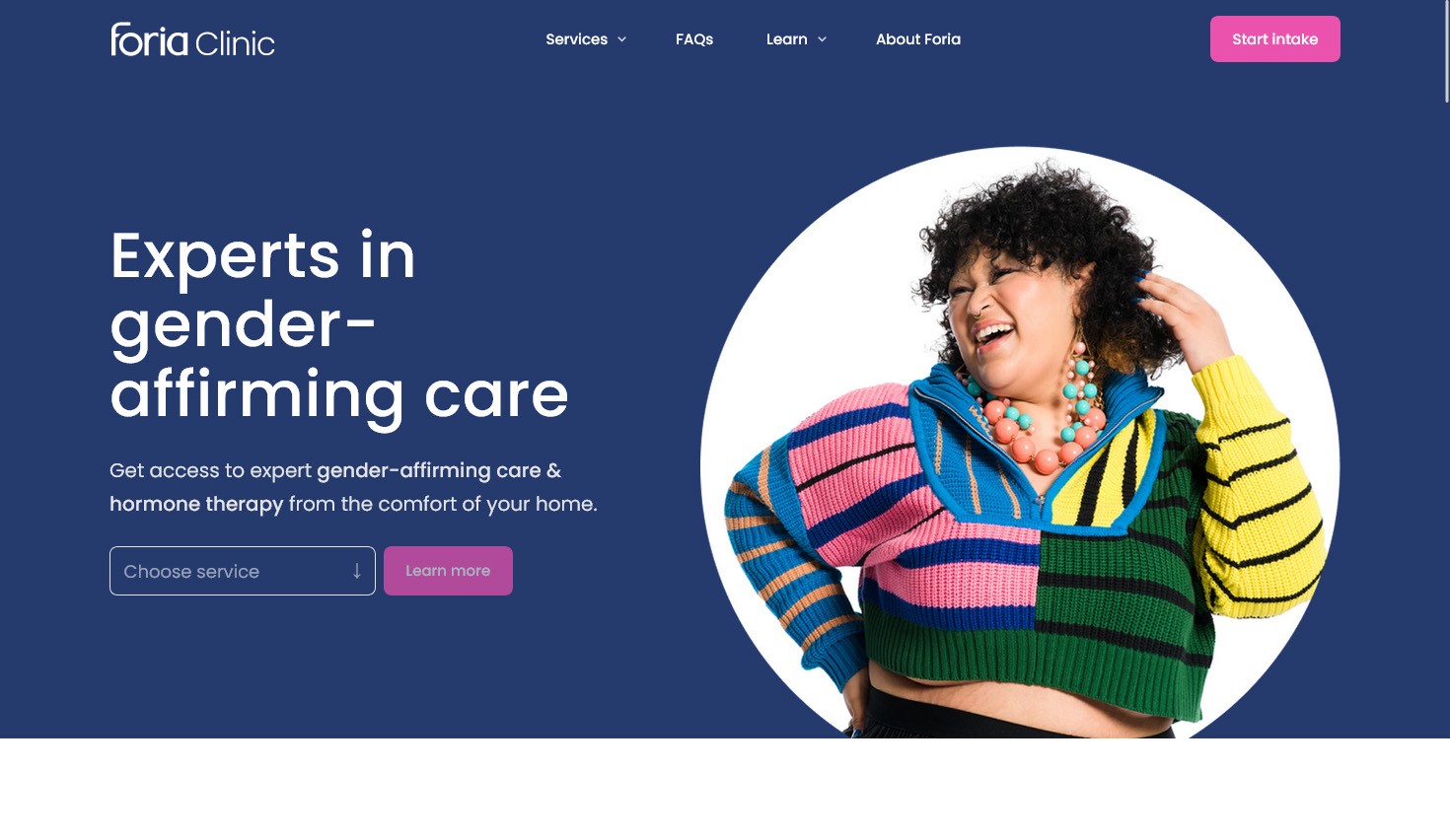 Foria
Foria tarjoaa virtuaalista sukupuolta vahvistavaa hoitoa ja hormoniterapiaa Kanadassa.
Rakensin heidän nettisivut käyttäen Next.js ja Storyblok. Sivustoa on erittäin helppo muokata ja se on erittäin hakukoneoptimoitu.
Käy Forian sivuilla: ForiaClinic.com
Tehdään sinulle täydellinen Next.js -sivusto, laita viestiä!
Sähköpostitse: jere@vaihe.com
Lisää minusta ja Next.js -koodauksestani
Esittely

Moro, oon Jere! Olen 26-vuotias koodari Ylöjärveltä, tästä Tampereen naapurista. Myyn koodausta yrityksille ympäri maailmaa, suurin osa asiakkaistani taitaa olla Kanadasta ja Saksasta.

Kun en ole tekemässä töitä, olen luultavasti keilaamassa, pyöräilemässä, tekemässä ruokaa, hiihtämässä, huolehtimassa puutarhastani, tai tekemässä harrastusprojekteja.

Harrastan myös välillä valokuvausta, oma lempparini on avaruuden valokuvaaminen.
Hinnoitteluni

Laskutan työstäni 55€/h (+24% alv), mutta yleensä pidän enemmän kiinteistä hinnoista. Ota yhteyttä saadaksesi hinta-arvion!
Mitä "headless" CMS -palveluita voin yhdistää Next:iin.

Olen käyttänyt seuraavia CMS-palveluita:

Contentful
Storyblok
Dato CMS
Prismic
Agility
Strapi
Directus
WordPress
Shopify ("headless" verkkokauppoihin)

Oma lempparini on Storyblok CMS, ja sitä suosittelen Next:lle.
Next.js fullstack verkkokehitys

Jost tarvitset fullstack-koodausta, voin hoitaa sen myös. Next käyttää backendissään Node.js, jota olen käyttänyt jo 4 vuotta.
Mitä CMS-palvelua suosittelen

Suosittelen Storyblokia (sivu englanniksi). Se on erittäin voimakas ja helppokäyttöinen CMS, joka mahdollistaa työntekijäsi muokkaamaan sivustoa ilman koodausta ja ilman koodarin apua. Tiimisi voi muokata sivua täysin itsenäisesti omalla aikataulullaan.
Kuinka aloitin Next.js:n käytön

At first, I used to do static sites by just using plain HTML + CSS + JS. Then Gatsby v2 came out, and I switched to that. However, after a while, Next.js released its static generation feature, and I got curious. I did one client project using it, and it was a pleasant experience. Ever since that, I have been developing sites using Next.js with SCSS modules, TypeScript, and a headless CMS connection.